The Berchtesgaden Salt Mine
The Berchtesgaden Salt Mine
Experience, mysticism, fascination: The Berchtesgaden Salt Mine is a modern adventure mine and a popular destination in Bavaria. An impressive journey into the world of salt awaits you in the depths of the mountain. Discover the first highlights, our virtual gallery plan and exciting background information.
Taking photos is not permitted in the Berchtesgaden salt mine. You are welcome to purchase a souvenir photo after your tour. On the mine train and on the slide, the motto is "Smile".
Tip:How about a selfie before or after your visit to the mine? Around the salt mine above ground you will find photo points with life-size miner figures.
Spherical sounds, unique light shows and a mystical atmosphere await you in the
Magical Salt Room.
An audiovisual production transports you to times long past and gives you an insight into the life of miners - past and present.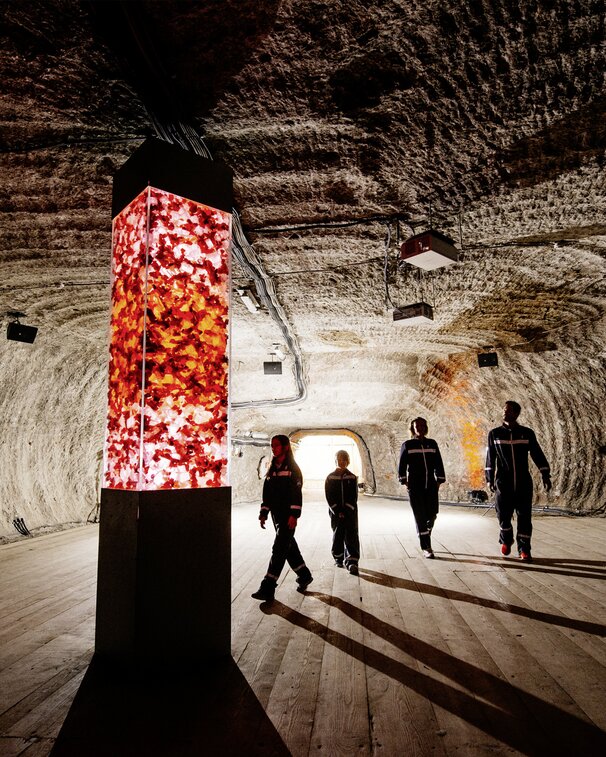 Immerse yourself in the

underground world
Plan a visit
Prices, opening hours, directions and more - here you will find everything for your visit with us.
Visitor info
Buy ticket
To save time, we recommend that you buy an online ticket early.
To the ticket shop